........
.......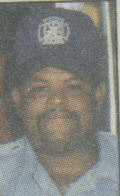 ......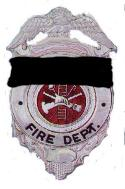 Timmy Dawson 1965 - 1999
---
A Tribute to Timmy
It takes a special man,
I'd say, "One of a kind"
To drop what he is doing
Lay his life on the line.
When he heard the alarm
He didn't hesitate.
He knew when it sounded
There was no time to waste.
That was Timmy Dawson,
A committed volunteer,
Why he was called to leave,
It really isn't clear.
But we know each in time,
Must take the final test.
May we go like Timmy,
Doing what we loved best.
I didn't know Timmy personally, but I felt like I knew him through some of my relatives and fellow workers who are members at Center Rock. Sometimes when I would go by the station, I would see him outside - you couldn't miss him. We all feel a tremendous loss and a deep sense of gratitude to him and the many volunteer firemen that work so tirelessly to keep our community safe.- Barbara Gray
---
September 1, 1999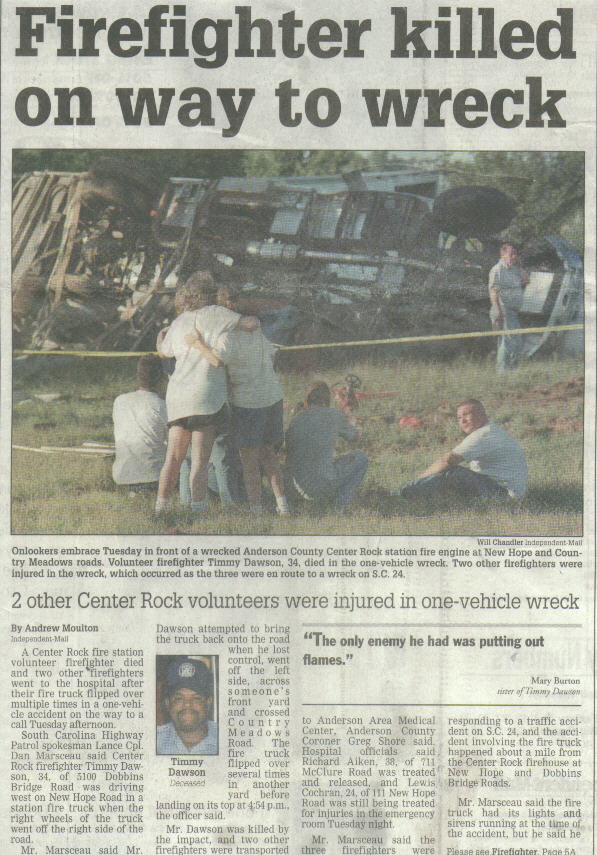 It seems only yesterday that we brought Timmy's name up for membership at Center Rock. This was probably the most excited I had ever seen him. His life long dream was to become a member of this fire department. The next month it actually happened. He was voted in. He never let any of us down. He was a true friend. As we all know, in a volunteer department we all have other jobs that we are obligated to. There are times when the Chief can't be there, there are times when the other officers and members can't be there, there are times the board of directors can't be there, but Timmy was always there. If it involved Center Rock, he would make sure to take time for it. He was totally commited to this department and this department will never be the same. My heart goes out to Center Rock VFD, it's members and their families. This page will always be part of my webb site, Timmy would have liked that. - Dale Horne
---
September 2, 1999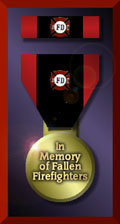 .......

.......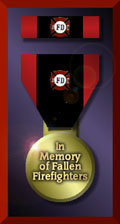 ---
September 8, 1999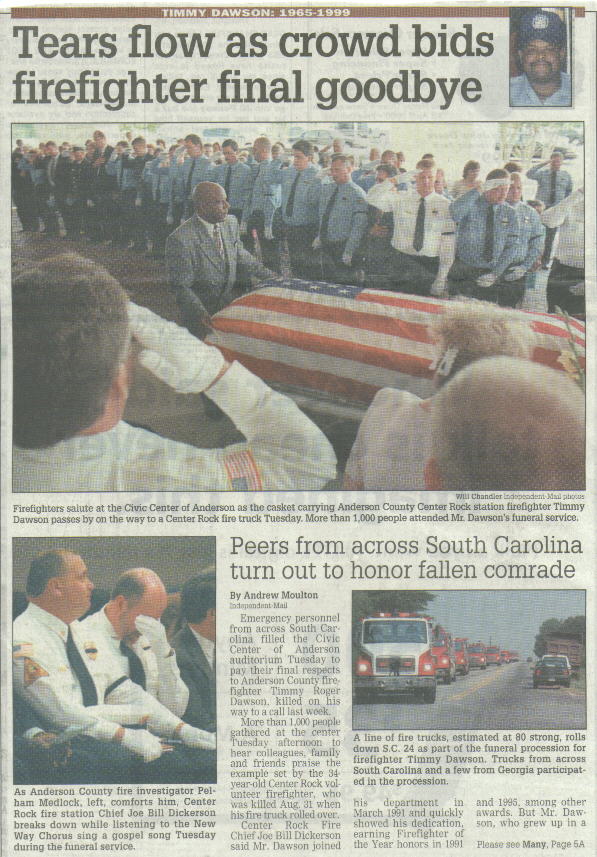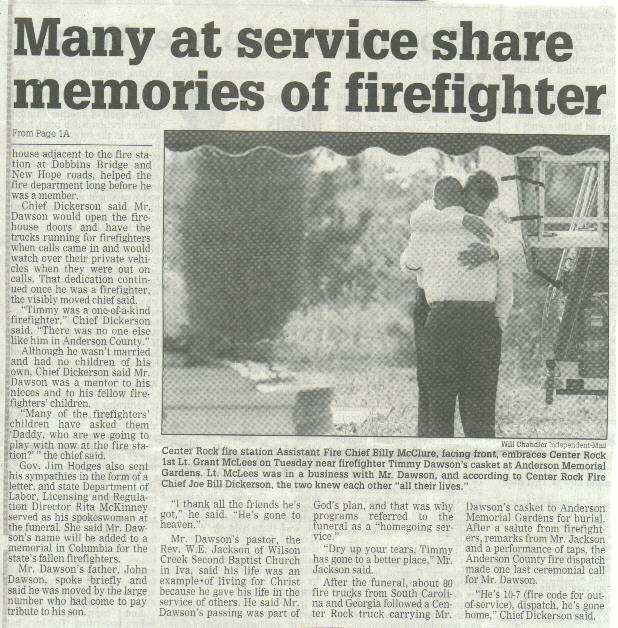 ---